Technology is advancing, and as a result, the world is changing at breakneck speed. Innovation and digitalization are already impacting virtually every aspect of our lives. Just look at our everyday activities such as shopping, paying or enjoying leisure time. This also puts pressure on businesses themselves, as they are forced to keep up with their competitors in order to ensure that they are able to match the demands of their customers and satisfy their needs.
This particularly applies to sectors that are closely linked to technology. It is these segments that are growing exponentially and the implementation of digital solutions can accelerate their growth even further.
Digitalization has its place in evolution
We generally understand digitization as the transition from analogue to digital form. However, when it comes to the introduction of digital technologies into life and business processes, we speak of digitalization. This is what we have been seeing in the world for several decades now.
It was not so long ago that the concept of the Internet was first introduced to the general public. And only a few years later, most companies were forced to develop their own websites as part of their offering in order to stay competitive.
We've come a long way since then, and it's now quite common for businesses to conduct all their payment transactions online, within minutes, and across continents. Storing data in the cloud or geolocating using GPS is just as common. Just as a few years back such technology was a necessity for a large proportion of businesses, so today digitalization is a necessity for some industries.
Fintech
Financial technology or fintech is one of the fastest growing sectors. So much so that traditional banks are having to adapt to it. It is precisely digitalization that plays to the strengths of fintech startups, which are often able to respond much more agilely to market needs. Examples include the many digital interfaces that offer solutions for wealth management, mobile payments, lending, payment gateways or cashback programmes.
There are also fresh opportunities emerging thanks to new technology such as Blockchain, decentralised networks or open-banking, which give developers the space to create new applications and services. Through APIs, these solutions are able to access data from multiple sources, tailor it to the customer's needs and improve the user experience. Fintech is highly dependent on a strong IT foundation, whether in the form of building an in-house team, expanding the in-house team through established experts, or creating custom solutions from the ground up.
Other trends in fintech digitalization:
Analytical tools using artificial intelligence
Creating personalised investment portfolios using robo-advising
Digitalizing crowdfunding activities and connecting startups with investors
Virtual assistants and chatbots to improve customer experience
Logistics
The logistics sector has been greatly affected by the pandemic. During the pandemic, interest in online shopping also increased. This has accelerated the need for digitalization in this segment, resulting in the growth of the entire logistics industry. Nowadays, robotisation and automation of logistics processes is a normal part of life for such businesses. 
So are digital solutions such as cashless transactions, POS kiosks and mobile apps for delivery drivers or systems to access personalised data. Another relatively new approach is MaaS (Mobility as a Service), which has enabled the growth of shared transport startups. Digitalization in logistics has also not evaded electronic document interchange (EDI), forwarding and automation amongst all parties involved.
Other trends in logistics digitalization:
Big Data analytics and personalised outputs for all parties
Connecting vehicles and drones to a 'smart city' infrastructure
Route planning using artificial intelligence
Real-time access to data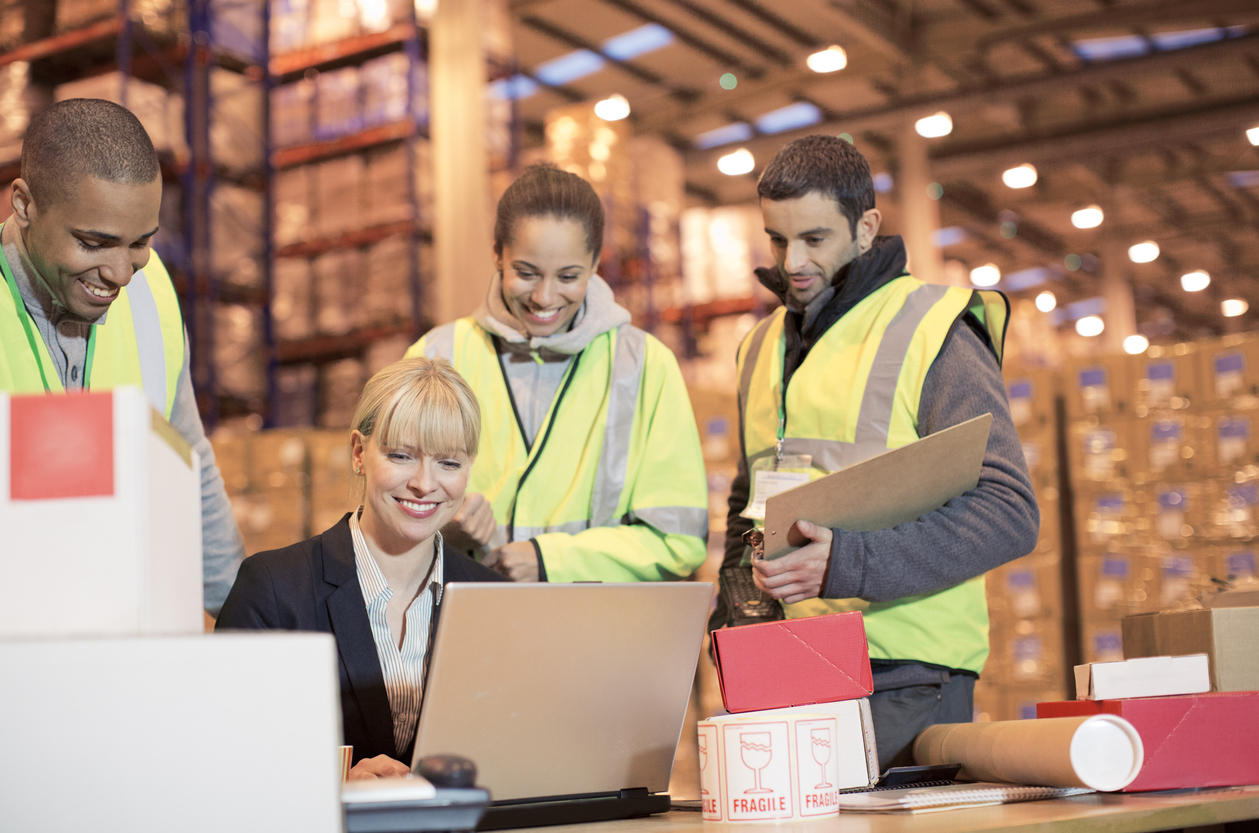 Healthcare
The private healthcare sector is driven by digitalization. The main advantage is remote access to healthcare thanks to various digital solutions, whether through mobile apps or video calls. In addition, there is an increasing focus on digitalization of health records. This streamlines the entire process from communication to diagnosis, not only for the benefit of healthcare professionals, but it also makes it easier for patients themselves to access information.
Healthcare organisations are investing in scaleable, flexible technology such as APIs, big data analytics, and cloud solutions. In doing so, they are able to save on costs in the long run. There is also huge potential for the industry in machine learning and artificial intelligence. As a result, these predictive models can also help in diagnosis and personalisation of treatment based on individual patient needs.
Other trends in healthcare digitalization:
Using virtual reality to train for medical interventions
Fast and efficient access to patient information
Modernising UX for easier operation within information systems
Improving data security and encryption
 Telecommunications
The telecoms industry is also constantly changing thanks to digitalization. New technology such as 5G, IoT, and artificial intelligence is helping this segment advance by leaps and bounds. This can help improve not only the service availability itself, but also the customer experience and customer care.
In fact, it is now commonplace for customers to do everything via their mobile phones and not have to visit a physical store, thus reducing costs for the business. Of course, that's only if the IT infrastructure is faultless. Big data is also an important step in the digitalization of telecommunications. Thanks to this, companies are able to process and analyse the necessary network information, better understand customer behaviour and adapt accordingly.
Other trends in telecoms digitalization:
Automated communication with customers using chatbots
Adding new services in the fields of security, cloud farming and IoT solutions
Cloud solutions to improve data processing capacity and flexibility
Process automation to reduce errors and streamline operations
Be prepared in every industry
Digitalization brings new opportunities across multiple segments. In a few years' time, it is likely to be vital for sustainable growth and competitiveness. How should you prepare for this?
Re-evaluate your current processes: A thorough analysis will reveal several areas that you can digitalize in order to gain a competitive advantage.
Invest in new technology: If you want to succeed in the digital age, you need to be open to implementing new technology, be it software or hardware solutions.
Focus on customer needs: Improving the user experience and making sure processes are simplified with the customer's needs in mind is key in digitalization.
Always have your IT team on hand: Being ready to respond with agility to IT requirements as they arise is essential for a seamless digitalization of the business.
An IT partner for your digitalization
If you are also wishing to implement new technology or want to find areas you can digitalize in order to gain a competitive advantage, you should consider expanding your IT team; either by building one in-house, or by dedicating IT experts to your company, as we do with our partners who we help digitalize their businesses. If you want comprehensive help with your digitalization, contact us and we'll be happy to assist you with a free no-obligation consultation with one of our experts.